On wheels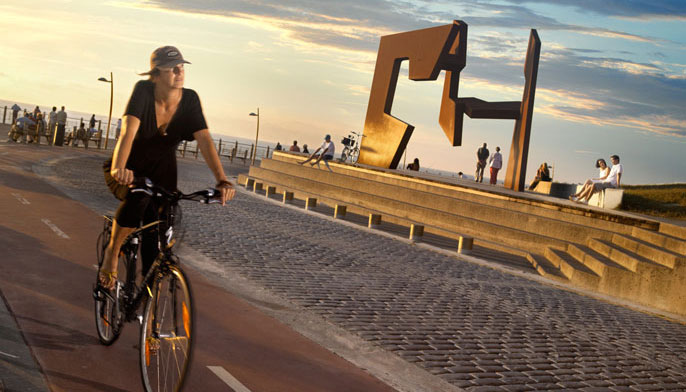 Bike ride along Paseo Nuevo
San Sebastián's extensive cycle path network (bidegorris) means that you can enjoy the city on wheels:
By bike: a bike is a great way of getting to work, taking a stroll or getting some air into your lungs.
Roller-skating: roller-skating is attracting increasing numbers of adepts in San Sebastián. Several associations organise group outings for different levels.
Skate-boarding: There are three municipal skate parks in the city. The most accessible is located to the rear of the Anoeta Stadium. There are another two, better equipped, but further from the city centre in Pagola and Txaparrene.
---