Bloggers
DonosTeaser
Blogger
"Traveling – it leaves you speechless, then turns you into a storyteller." – Ibn Battuta I've lived in different parts of the world and travelling is my greatest passion, but I always, always return to Donosti. I never get tired of trying the endless pintxos of the bars, of being a stone's throw from the sea and the mountains, of surfing, of Donosti's thousands of cultural events... I'd like to share my experiences through this blog so you can enjoy the city as much as I do ;)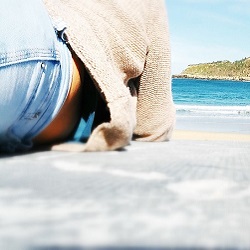 Donostik-tak
Blogger
Kaixo kaixo!! I'm Amaiur, a donostiarra* in love with her city (how strange, right? Yet another one, haha). In this blog I'll give you some tips so you can discover my Donosti maitea* first-hand without missing a single second. I hope you enjoy every step, every street and every corner as much as I do! ;) Bon voyage!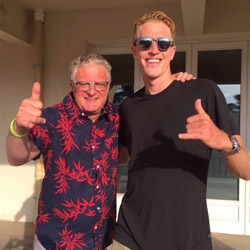 Fernando Ibarreta
Blogger
I've been a huge fan of La Concha beach for as long as I can remember, and I love water sports.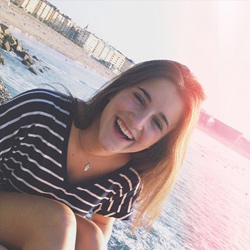 Irene Arin
Blogger
My name is Irene Arin. I'm an Audiovisual Communication student and I currently work in the world of Digital Marketing as well as writing opinion pieces for a Tolosa newspaper. I have always enjoyed dabbling in blogs and social networks.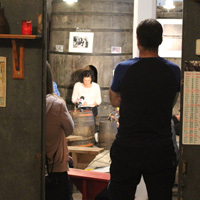 Jon
Blogger
Kaixo denoi! Jon naiz, tolosar peto petoa*. I now live in Madrid because of my work, but I come back to Tolosa whenever I can. Like any self-respecting Basque person, I love a good meal and whenever I go to Tolosa I adore visiting the Saturday market and buying the best Tolosa beans, Ibarra chillies and fine Idiazabal cheese and then preparing a delicious meal for all of my friends. There's always a good reason to go to Tolosa.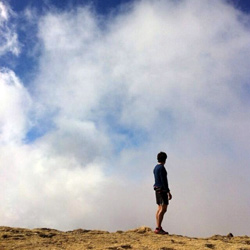 Jordi
Blogger
It's already been seven years since I moved from Barcelona to Donosti. The things we do for love! I have such a great group of mates and I love going out for drinks and pintxos.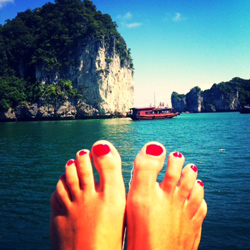 Naia
Blogger-a
Kaixo! I'm Naia and I was born in Donostia, although I now live the nearby town of Zumarraga. I work in tourism development in Gipuzkoa. I am passionate about discovering different places around the world. However, adventures are not only lived abroad and I love exploring new places and spots near Donostia.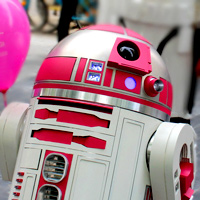 R2-KT
Blogger
My name is R2-KT and I am an exact copy of the little blue droid R2-D2, from the Star Wars Saga. Is there any difference between us? I am pink. My creators, a group of people from San Sebastian who have been working so hard for almost two years in order to introduce myself as the third R2-KT's replica in the whole world. Albin Johnson, creator of the first pink droid, knows about me and cannot be happier watching me fighiting against one of the most incredible and also hard causes in the whole Galaxy, Childhood Cancer. This summer, always with my imperial assistants, will see me quite a lot in the incredible city of San Sebastian. Do you know why? Do not miss any of my post. I'll be waiting for you!