Gros
Youth Style!
The terraces and small charming shops in the districts of Gros and Sagüés, alongside the Zurriola Beach, are busy with surfers taking their boards to and from the sea. Also nearby is the district of Egia, well known for its variety of live music venues.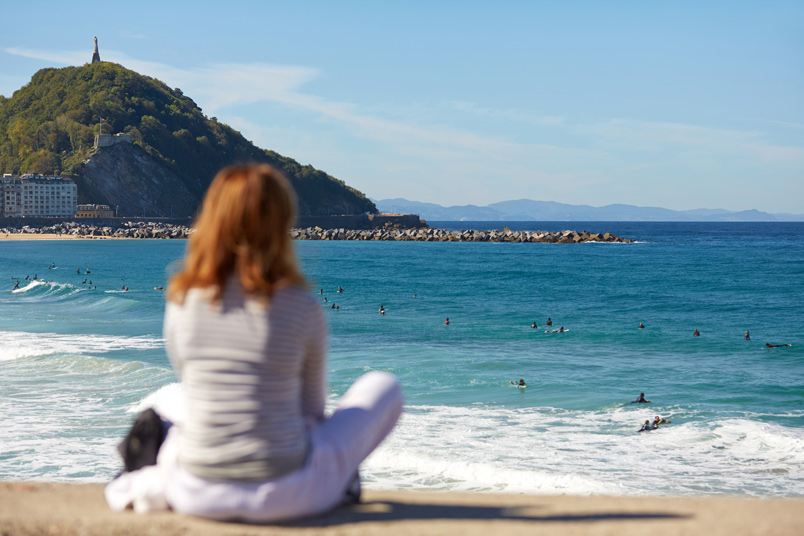 Recent years have seen this young, dynamic and cosmopolitan district lying to the east of the city become a bustling commercial area, particularly for sports shops (largely dedicated to surf and cycling).If water activities are your thing, head on along there for surf lessons on the Zurriola Beach with its hordes of surf-lovers and professionals. Sport and nature go hand in hand in Gros.Climbing Mount Ulia, a natural park right there in the city, you can stroll along one of the most important hill-walking areas in San Sebastian, part of the Way of Saint James. But if you'd rather take a rest from the hustle and bustle of the city without actually leaving it, make your way to the exotic Cristina Enea gardens.
Gros is also the place to go for the best art galleries in the city, the famous Kursaal Conference Centre and Tabakalera, a former tobacco factory revamped into the new International Centre for Contemporary Culture.

This is a lively district; it is hugely popular with the locals of San Sebastian for its numerous pintxo bars and terraces.On Thursdays, be sure not to miss pintxo-pote, the pintxo & drink combo served at a very reasonable price. And if you're looking for somewhere to go afterwards, the nearby district of Egia offers several venues with live music.

---