Antiguo - Igeldo
Family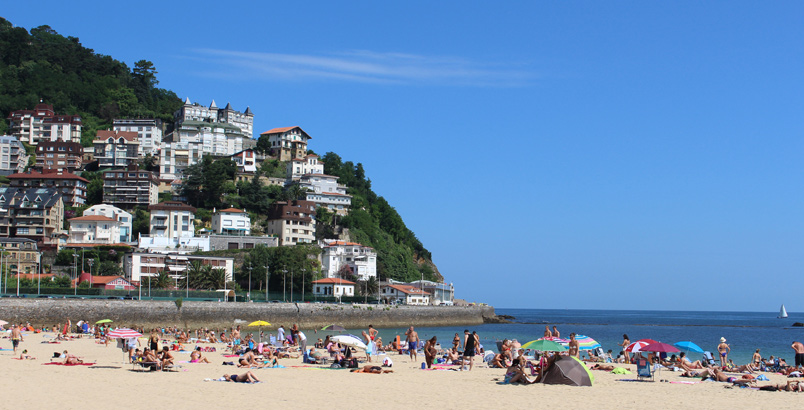 Lying between Mount Igeldo and the Miramar Palace gardens, Ondarreta beach is perfect for sunbathing with its over half a kilometre in length and 100 m in width. The gardens skirting the beach are also an excellent option for taking a rest in the shade as you enjoy the surroundings.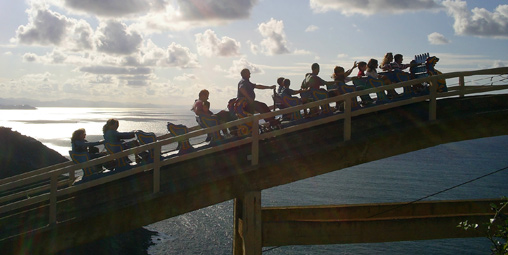 Mount Igeldo offers the best known and most iconic aerial views of the Concha Bay, an impressive sight indeed. Standing at the extreme western end of the bay, although Mount Igeldo can be accessed by private transport, we recommend that you take the funicular railway up into the amusement park. Children and adults alike will just love the olde worlde feel of the park and its charming old-fashioned attractions, such as the roller coaster and the trampolines.
To the far west of the beach, at the end of the promenade, is the Wind Comb, work of the sculptor Eduardo Chillida and the architect Luis Peña Ganchegui, a perfect example of beauty in its purest state. The fusion between the fierceness of the sea and the strength of the iron structures has elevated the natural character of this contemporary artwork to a place of meeting and leisure for locals and tourists.

At the other end of Ondarreta beach, on the rocky outcrop known as the "Parrot's Beak", you'll come to the Miramar Gardens with their privileged views of the Concha Bay, a stop not to be missed when taking a stroll along the coast in San Sebastián. Dominated by a spectacular Palace, formerly the royal summer home, and taking their inspiration from English country houses, the Miramar gardens tumble down gently towards the sea between gravel paths and flower beds.
The district of Antiguo, surrounding Ondarreta Beach, has several areas with pintxo bars where you'll also find the pintxo-pote combo on certain days. There are number of restaurants in the medium-high tier in the hotel area and a number of grill houses on the way up to Igeldo, certain to delight all diners.

---